At MoneyLink we are on a mission to help Australians get ahead and stay ahead. We take the guesswork out of retiring.
Based in Orange & Bowral, Moneylink Financial Planning are locally focused financial planning practices that have operated since 1986. Our motivated and dynamic team give a fresh perspective on financial advice and create financial solutions tailored to you and your family. When you need professional financial advice, Moneylink's financial planners guarantee to make managing money and creating wealth a whole lot easier.
For every new chapter of life Moneylink can assist – to help reach goals and achievements you desire, and provide professional advice and guidance when those unexpected situations occur.
Each person's circumstances are different and can change in a blink of an eye so we focus on personal financial plans to focus on your individual needs. We pride ourselves in developing excellent client relationships built on trust and successful outcomes.
You Don't Need a High Income to Need a Financial Plan...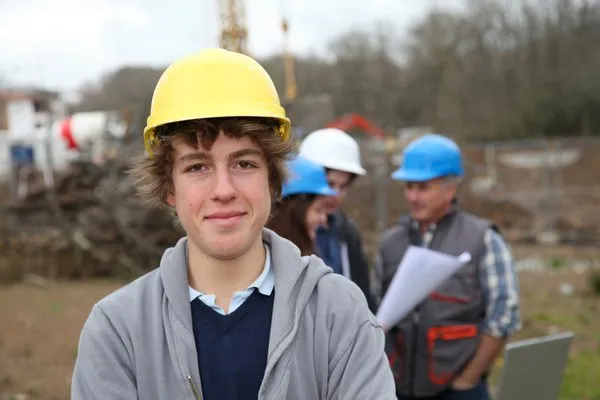 It could be argued that those who are not well off need a financial plan the most. MoneyLink welcomes and values every client, whatever their income, as long as they are serious about improving their financial position.
MoneyLink clients include people of all ages, from school students who buy shares, to people well into retirement who worry their savings will run out before their years do… and all circumstances in between.
We Invest Our Time - to Add Value to Your Future.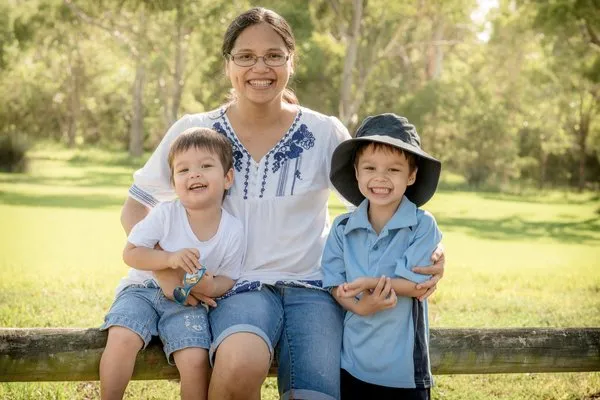 Our clients appreciate that at MoneyLink we take the time to understand all their financial needs, and not just their investments.
They have peace of mind knowing we act in their best interests at all times. And they understand that we take a long-term approach to investing, with strategies based on academic research.
They understand our strategy is to add value, and reduce risk.
We Provide Advice Tailor-Made for You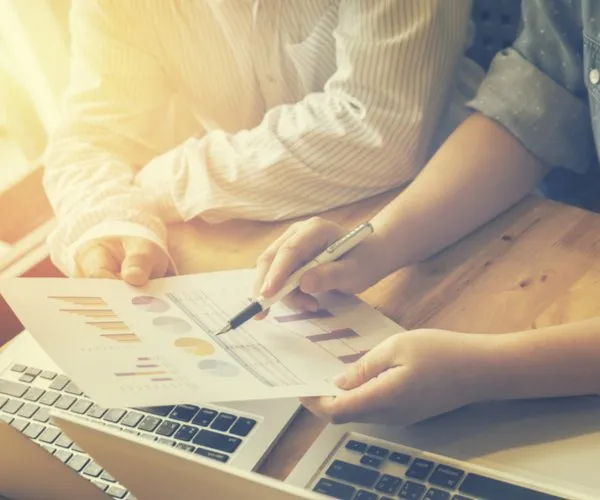 MoneyLink Financial Planners are client centric. We provide advice that is right for the client, not an institution and its shareholders.
We can focus solely on our clients' best interests because we're not restricted by bank providers.
MoneyLink assesses and provides the quality and suitability of products based on in-depth research, and provide advice to clients on achieving long-term financial security.
In other words, we help you get ahead and stay ahead. That's the MoneyLink difference.
Risk and Reward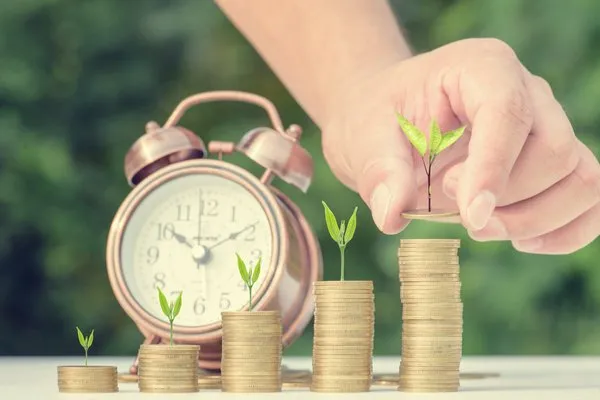 Some people worry that financial planning is complex…
… but with the help of a MoneyLink financial planner you don't need to be an expert.
Some people also worry that investing beyond the bank carries risk.
The reality is that people who learn and become experienced investors find that it is much less risky and far more rewarding than they thought.
Personal Relationship with Your Planner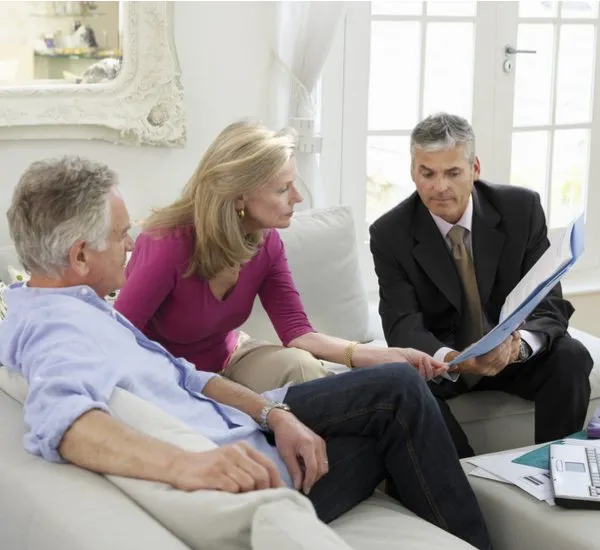 In the early days of financial planning, if you were a dealer group like MoneyLink, the advisory firm 'owned' the client.
Not MoneyLink. MoneyLink was set up with the philosophy that the individual planner 'owned' the client, not the advisory firm.
Of course in reality only the client really owns the client.
The founder's motivation was and still is to run an advisory firm which would allow the planners to run their own practices as financial planners, giving our clients greater investment choice.
MoneyLink are large enough to have the resources needed for your financial success, yet small enough to be personal and care for your needs. MoneyLink will always be motivated by helping our clients get ahead… and stay ahead.
The Moneylink Promise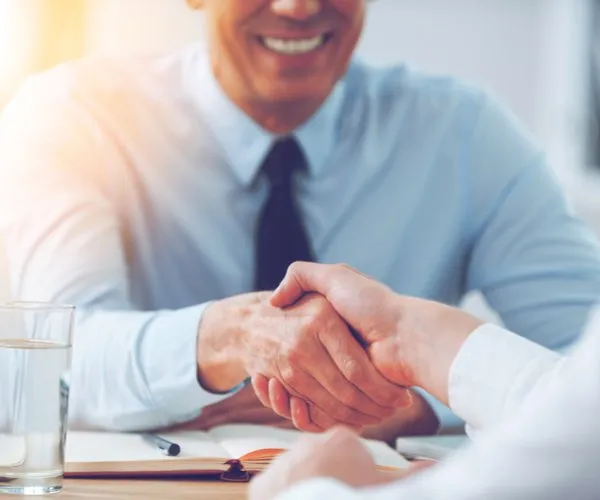 The benefits of having money do not come without the challenge of protecting it.
We protect wealth by relying on statistically proven principles and delivering a personalised service tailored to our clients' portfolios and objectives.
We don't follow investment fads.
Our high level of expertise within our advisory firm means we are able to tailor a product to suit your needs.
We are not product providers, and we never receive commission from recommending a specific product to you.
Our clients sleep better at night knowing they have financial plans in place designed not only for them, but also for their loved ones in the future.
Because after all, people do not simply trust us with their money; they trust us with their legacies. And we take that very seriously.

Because we are a privately owned advisory firm we can provide the level of service and quality of advice our clients require. We have an open-minded approach and not directed to recommend any products by any institutions. All advice and recommendations provided are for the sole benefit of our clients.
At MoneyLink, we use a 5 step process for uncovering your most important goals and then implementing the best strategies for you.
1. Financial Literacy Leads to Financial Clarity
We often find many new clients come to us feeling confused about their financial goals. Do they have enough for a new home, a new car, private school or retirement? Do they even need a financial planner? They don't know if what they are currently doing will allow them to reach their financial goals.
Our partnership with you begins with financial clarity. When we have a clear vision of your financial position and personal wealth outcomes, we can plan for your financial success.
Our initial discovery meeting follows a proven process we've developed over many years. This helps us identify the challenges you face in achieving all that is important to you.
We take a holistic approach to your financial situation and find out about you, your family and your personal financial circumstances. We undertake a thorough analysis of your investment attitude by creating a risk profile for you.
Once we understand where you are now, where you want to go, and your risk profile, the next step is to give MoneyLink authority to prepare a plan for success.
2. Plan for Success
Now we get to work creating a solution. We assess your current situation including cash flow, goals, time-frame, assets and insurance status, taking into account your risk profile, investment attitude and goals.
We then develop a thorough plan for success.
Your plan could include recommendations on:
Budgeting
Savings and Investment Plans
Share Portfolios
Cash Management
Wealth Protection Cover (including Income Protection Insurance, Trauma, Critical Illness and Life Insurance)
Superannuation and Retirement (including SMSF)
Your plan will be a diverse solid investment strategy aimed at setting you up for financial literacy, clarity, security… and a strong financial future.
3. Recommendations for Financial Success
At our next meeting, we present a diagnostic analysis of your current situation and make recommendations showing how we can use our plan to bridge the gaps so you can reach your goals.
This plan forms the blueprint; the foundation for all of our work together.
Often we find our clients gain greater clarity at this meeting, as we strive to remove confusion and complexity.
Put simply… clients see a clear way ahead, and see how MoneyLink can add value moving forward.
Together we make a commitment to work towards achieving the very best outcome for you and your family's financial future.
4. Implement Your Success Plan
Many of our clients are time poor, and trying to fit family and work into a crowded schedule. We understand this, and know how easy it is to become overwhelmed.
Throughout the implementation process, we do the heavy lifting for you.
Our experienced team meticulously implement what will undoubtedly become your biggest asset.
Our deep understanding of your financial situation and diverse strategy we've created will see you get ahead… and stay ahead.
We add value and reduce risk throughout your financial life as our team implement your financial plan step-by-step.
You gain control and enjoy the confidence that stems from knowing you and your family are financially set on a course for success.
5. Ongoing Partnership
At MoneyLink, we're here with you for the long term.
Our regular review meetings provide us an opportunity to chat about any major changes in your personal or financial situation. If these changes mean that we need to make adjustments to your financial plan, we do so.
Our clients love that these meetings take the form of coaching or mentoring sessions. As well as reviewing and reporting on your investment strategy, we also look forward to the coming years, ensuring your long-term financial goals are firmly in sight.
Depending on how your investment portfolio is progressing overall, we may need to refine areas of the strategy to make sure you meet the goals you have set.
Our partnership will deliver ongoing certainty that you are doing all the right things to achieve your personal wealth goals.
MoneyLink's Russell Tym is a 'financial identity' in the Central West of New South Wales. A regular columnist for the Central Western Daily, and the Western Magazine for many years, Russell also presents two radio shows on personal finance, investment, and financial planning. Come in and meet Russell, and see why he has become a Central West Identity!
"You don't have to be wealthy to need a financial planner." Russell Tym