Sandra and husband Bill were like most other couples in their mid-50's, excited about the future and planning their retirement.
And then that future came crashing down.
At age 59, Bill had his first stroke, which left him unable to care for himself, and having to re-learn basic skills like speaking and writing.
The next 16 years proved both challenging and life changing for the couple. Bill suffered a series of strokes and other debilitating health conditions. He'd always looked after the finances. He was the business brain in the relationship. Mary had always worked full time as a school teacher, a job she loved.
"My husband had always been an articulate man, he managed several businesses, but with the stroke he lost the ability to write and understand figures. I taught him to write again.
The second stroke took it away again and he wasn't prepared to put the effort in to do it again. So the full responsibility of balancing the books, budgeting and anything financial I had to do which was a pretty steep learning curve and that's where Russell helped me out."
Money was tight as they hadn't paid off outstanding loans or finished the final payments on the house. Plus, Sandra's work circumstances changed when she had to look after Bill.
"I had no income because I had to retire to look after my sick husband. We did receive a disability pension, which was what we managed on."
"I was nervous because I hadn't had any experience with investing, I had no spare money to invest and I knew that I wouldn't be able to work again because he needed me. I had to trust someoe. I'd heard MoneyLink's reputation as being solid local people who could help. Everything I'd heard about them was positive.
From the moment I went into the office, everyone was lovely. Cheery and comforting. It was what I needed. That, and a solid investment strategy that would see us through."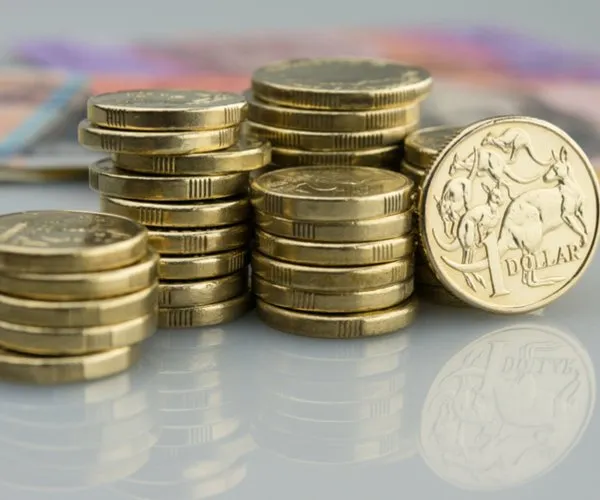 "Russell's quite an engaging fellow. I'm fairly out there personality wise, but I was very good at saying 'I'm okay, there's nothing wrong'. Russell could see that I needed help. He was very good. He looked, and listened, rolled over our super and put a financial plan in place.
It was futile to think about working so when I retired I handed over the small amount of super I had to Russell and the team. They rolled it over, and cared for it until I was able to take a pension."
It was a plan that needed some time, and some nurturing.
"Russell helped me to revaluate and relearn. It was an overwhelming task, caring for Bill, and it became progressively more difficult."
"When my husband passed away, I sold the house and handed the proceeds over to Russell and the team, who then organised an income on top of an aged pension.
They were incredible at working through all the logistics so I could maximise my pension, and have enough money to last, and keep me going for quite a long time.
Plus, I've learned a lot. I now ask fairly sensible questions like 'why are we investing in this?' They explain what, why and where which I greatly appreciate.
If I'm unhappy with any investments, I can go to Russell and say 'we can do better than this'. He is always willing to listen."
Being solvent in retirement is significantly important to Sandra. With no debt, owning her own car and property and having cash in the bank, she is comfortable, has a pension and income from the investements generated by Russell and the team at MoneyLink.
"Being debt-free is the key to success for any retiree."
It's certainly not the retirement she'd dreamed of, but then life rarely plays out the way we hope it will.